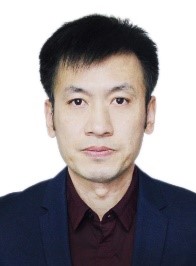 Prof. Bin Liu, Dalian University of Technology, China
刘斌教授,大连理工大学
Experience:Bin Liu, Professor, PhD supervisor, Head of Digital Media Technology Department, Director and Technical Leader of Liaoning Provincial Key Laboratory of Medical Simulation Technology, High-end talent in Dalian, member of GF project evaluation expert group, CCF member of Chinese Computer Society, ACM member of American Computer Society, MICCAI member. He received his B.E. degree, M.S. degree and Ph.D. degree from Dalian University of Technology in 2000 to 2009, and he conducted a joint research as a visiting scholar at National University of Singapore in 2018-2019. His main research interests are computer vision and graphic images, medical image processing and 3D reconstruction, computer-aided preoperative planning and simulation.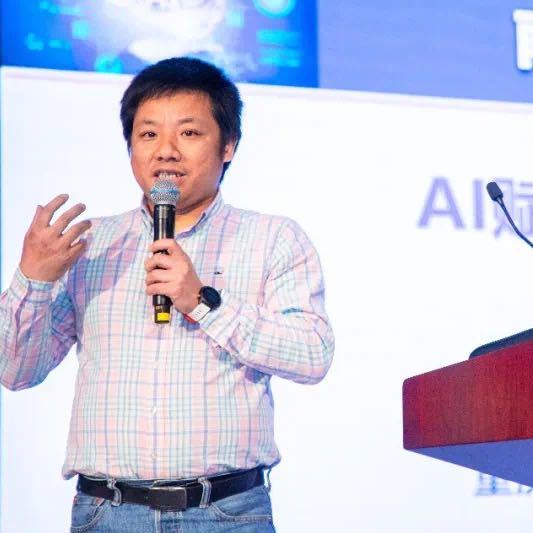 Prof. Huang Hong, Chongqing University, China

黄鸿教授,重庆大学
Experience:Huang Hong, He is a professor and doctoral supervisor of Chongqing University, director of the Department of Measurement and Control Technology and Instruments of Chongqing University, head of the image information processing laboratory, head of the national first-class undergraduate major and the characteristic major of "Big Data Intelligence" in Chongqing. He is a member of the Organizing Committee of China-Europe "Dragon Plan", an evaluation expert of the Ministry of Science and Technology, an evaluation expert of the Degree Center of the Ministry of Education, a distinguished expert of Chongqing Civil Air Defense, a guest deputy editor of Frontier in Oncology, and a guest editor of Applied Sciences.
Mainly engaged in image processing and pattern classification, target detection and recognition research, and related achievements have been applied in remote sensing observation, medical diagnosis and process industry. In recent years, he has presided over three national natural science projects, national key R&D plan projects, major consulting projects of China Academy of Engineering, and Chongqing key industries common key technology innovation projects. More than 50 SCI academic papers have been published by the first/correspondent in internationally renowned academic journals such as IEEE TNNLS, IEEE Trans. Cybernetics, Pattern Recognition, etc., and Google has cited them more than 2,000 times, among which 3 papers have been selected as ESI highly cited papers. He has won the second prize of China Machinery Industry Science and Technology Progress Award, Huawei Scholarship, excellent doctoral thesis instructor in Chongqing, and the most popular teacher in Chongqing University, etc., and guided students to win the second place (650 teams) in the medical and health track of "2020 SEED Big Data Development and Application Competition".

Prof. Xin Xu, Wuhan University of Science and Technology, China
武汉科技大学-徐新教授
Experience:Xin Xu received the B.S. and Ph.D. degrees in computer science and engineering from Shanghai Jiao Tong University, Shanghai, China, in 2004 and 2012 respectively. He iscurrently a Full Professor with the School of Computer Science and Technology, Wuhan University of Science and Technology, Wuhan, China. His research deals with image processing, computer vision, and deep learning. More specifically, his research areas focus on building a hierarchical person re-identification architecture including detection and recognition for nighttime surveillance scenarios. His publication was selected as the cover paper of the journal International Journal of Intelligent Systems in 2022. He was shortlist in the Best Paper Finalist of the IEEE International Conference on Multimedia and Expo (ICME) 2021.
Prof. Shuai Wang,Shandong University, China
王帅教授,山东大学
Experience:He is currently a professor and master tutor of Shandong University. Before joining Shandong University, he was a research fellow at the Shenyang Institute of Automation, Chinese Academy of Sciences, a postdoctoral fellow at the University of North Carolina at Chapel Hill, and a visiting fellow at the National Institutes of Health. He has been engaged in research in the fields of machine learning and medical image analysis, focusing on the research of computer-aided diagnosis algorithms based on artificial intelligence to provide effective assistance for the diagnosis and treatment. He has published more than 40 academic papers, including approximately 30 SCI-indexed papers. His research has won the second prize and the third prize of the Liaoning Provincial Natural Science Academic Achievement Award and the ICIP Travel Grant. He has served as the guest associate editor of Frontiers in Neuroinformatics and Artificial Intelligence in Radiology, and a PC member of CCF-A conferences such as IJCAI and AAAI.